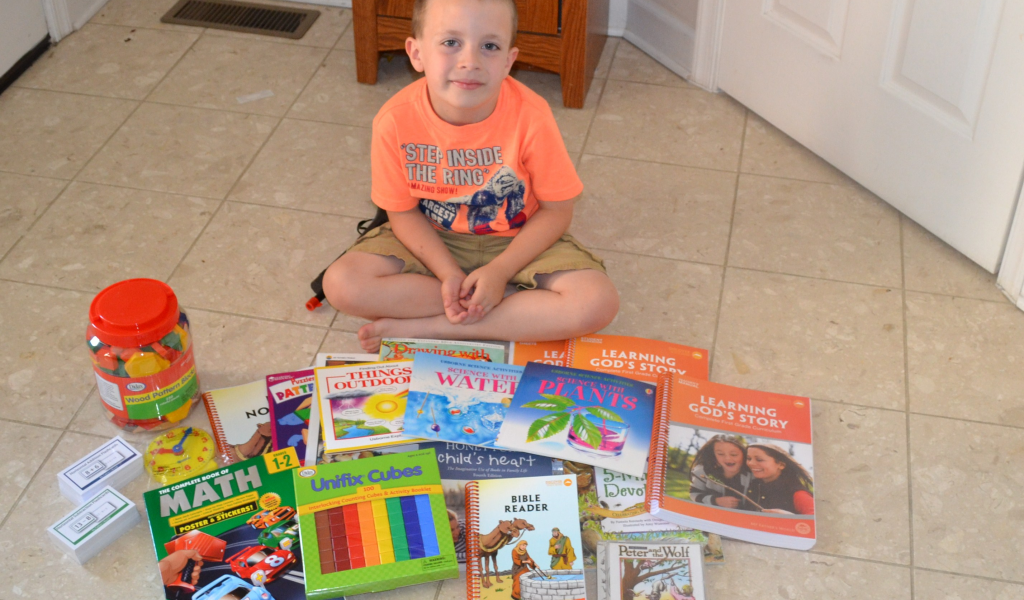 K-12 Curriculum
Homeschoolers purchase their curriculum from many places.  One of the most popular places to chose a curriculum in MN is at the annual MACHE conference with thousands of other homeschoolers and 450+ vendors to help you.  
There are no legal requirements that determine what a curriculum must contain, so you are free to chose the curriculum that best fits the needs and learning styles of your children.   Although MN homeschoolers need to teach these subjects - Reading, writing, literature, fine arts, math, science, history, geography, government, health, and physical education. The annual testing that you give your child help reveal what subjects your children needs more instruction in. 
There are also lots of great books available to help homeschoolers put together the perfect curriculum for their children each year.   Here is an example, Home Learning Year by Year: How to Design a Homeschool Curriculum from Preschool Through High School.
If you have trouble paying for your curriculum, consider the Home School Foundation, which is HSLDA's non-profit foundation that helps homeschool parents through their Curriculum Fund grants.