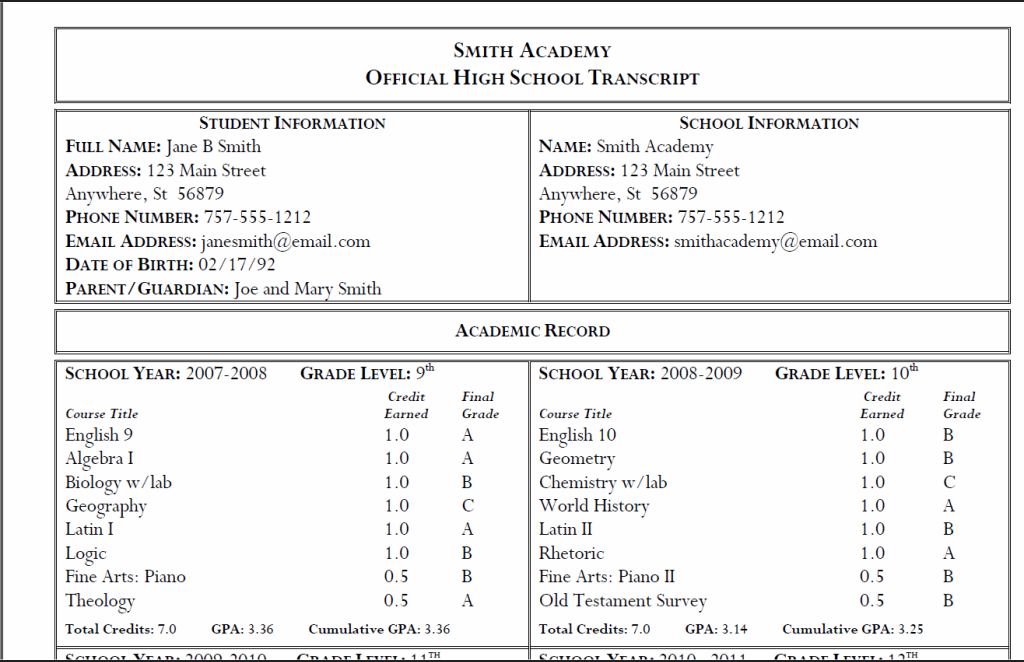 High School Transcripts
In the last few years, Kathy Smith has offered classes during the Summer on High School Transcripts and Record Keeping. Watch email announcements for details.
Here are the details from last years' High School Transcript class.
-------------------
Are you wondering what to do for high school homeschool? Interested in a focused 2 hour meeting to help you get started on Record Keeping? Wondering how to make a spectacular High School Transcript? Kathy Smith and Tracy Ophoven are willing to do a FREE 2 hour general overview of these two BIG topics.
Please join us for a discussion and hands-on time to create your own high school plan. Bring your own notebook paper and ideas!
*If you want further time individually for your family, consulting in an option for a fee.
Miller Auto Plaza, Community Room
2900 2nd Street South
St. Cloud, MN 56301
When: Saturday, September 29th, 2018 from 9:30 - 11:30 a.m.
Thanks,
Kathy Smith and Tracy Ophoven
-----------------
Samples
You can look at high school samples and templates on HSLDA.org.